About testing compression of concrete products 关于压力测试
The testing machine can perform compression test of rock, stone, concrete, steel cube, or other materials.
Rigid four-column load frame bear capacity 2000kN in space-saving compact design.
It can carry out load closed loop control method, high accuracy, and high reliability.
The compression platens diameter is more than 300mm, upper pressure platen ball seated, the platens hardened and ground: hardness min. HRC55.
The test could completely comply with standard ASTM D2938-95, ASTM D3148-93, ASTM E4, ISO7500-1, and ASTM C170.
Software Power test is easy to operate, all testing data process and administration is under database, it's very convenient to read and save data in Access and Excel, customer could define and edit the report by such software. Compression strength, E-Module(E), Peak force, or other results can be measured and calculated automatically by software with necessary accessories, which can display force—time graph, or force—extension graph, and more combinations.
DCS-300 full digital closed loop control system for the functions of measuring, controlling, monitoring and evaluating of building material testing machine. Maximum load measurement resolution is 1/300000 of capacity. The connect way is by the USB interface to transmit test data among the controller, load frame and the PC with test software.
The complete set of compressing testing library that you need:
1. COMPRESSION TESTING MACHINE.
For determining the compressive strength of brick, stone, cement.it is main specified of Building, highway and Building Material industry. It is easy operating and test digital can automatic print, also can connect with computer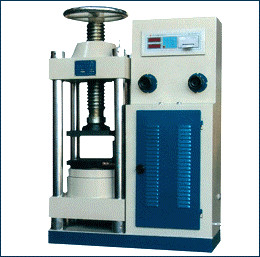 2. MIXER FOR CEMENT PASTE
For mixing cement and water to prepare homogeneous paste for the determination of the normal consistency and making specimen,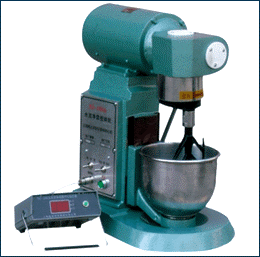 3. SIEVE SHAKER
For sifting sand and stone particle materials
4. CURING BOX
For automatically carry on the curing process for concrete unit, automatically temperature control.
5. ELECTRICAL CONSTANT TEMPERATURE DRYING OVEN
6. GRAVEL SEINES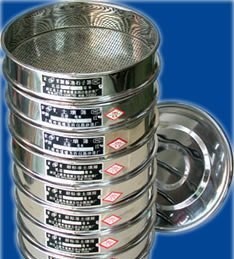 7. Slump cone; Slump cone funnel; tamper bar; concrete slump measurement.